Thompson Painting Co. knows what a quality paint job is all about. Whether it's a large, customized estate home or an intimate two-bedroom house, our professional team can give it a beautiful, lasting paint job according to your specifications. Take a look at some of our recently completed residential houses. If you like what you see, don't hesitate to contact us and schedule your free consultation.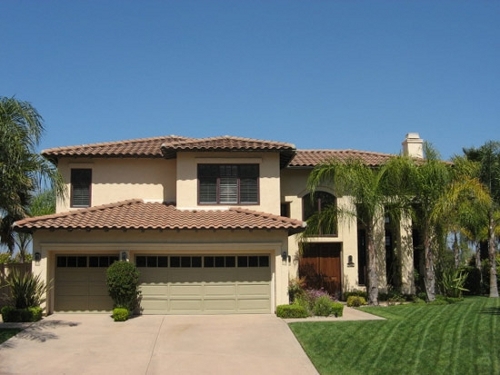 10 Step Process for painting your home that
Protects, Beautifies & Increases Value



1. Inspection

-Thorough inspection of home exterior.

-Evaluation of any exterior surface deterioration such as chipping, flaking, peeling, dry rot or other suspect areas.






2. Trenching

-Trench around home perimeter to inhibit capillary action of ground moisture.






3. Power Washing

-House exterior is cleaned with high pressure washing to remove dirt, stains & mildew.






4. Preparation

-Stucco repaired with stucco patching material correcting all surface defects.

-Cracks and holes will be filled as needed.

-Wood will be scraped and sanded as needed to create sound surfaces.






5. Masking

-Lawn areas, shrubs, cement & windows and all surfaces not to be painted are covered carefully.






6. Primer Application

-Repaired stucco will be spot primed with exterior masonry primer.

-Wood will be spot primed with exterior wood primer.






7. Pre-Finish Coat Inspection

-All exterior areas inspected for quality and any need for additional preparation.






8. Paint Application

-Paint applied via spray technique and rough areas are back rolled to ensure maximum coverage and penetration.






9. Trim and Door Paint

-Applied with brush and roller to ensure maximum uniform coverage.

-Second coat applied as needed.






10. Clean Up

-Masking and coverings removed from lawns, shrubs, and windows and other surfaces are cleaned of any debris.

-Areas around your home are left as neat and clean as we found them.



Samples of Residential Painting Work (Slide Show)